About
#GlobalSoilMacrofauna is a consortium of researchers working on soil macrofauna. Soil macrofauna are all invertebrates that live in the soil, with a body size larger than ~ 1.5mm. They strongly influcence soil functionning, nutrient recycling and plants' growth.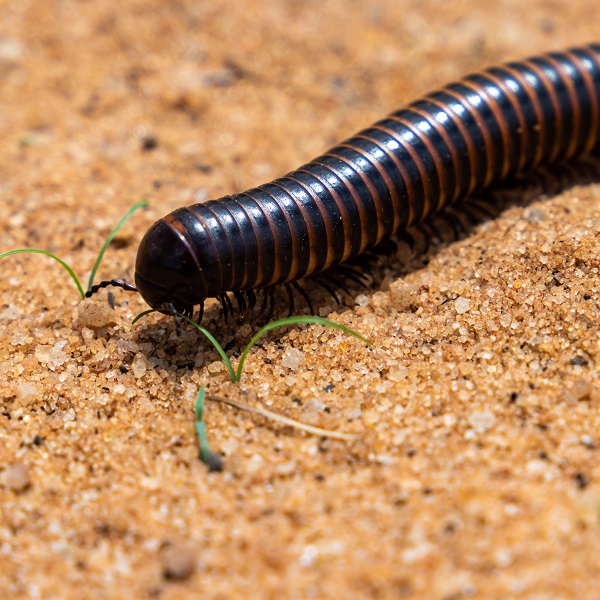 What we do
We aim at identifying the main patterns and drivers of soil macrofauna biodiversity at large scale, and understanding the links with ecosystem functionning and ecosystem services delivery.
For this, we centralize data of soil macrofauna abundance (density and biomass), taken with a standardized method called "TSBF", into a global database called MACROFAUNA.
Members in the core team.
The MACROFAUNA database
Most soil fauna data come from transects made of five soil monoliths taken within a plot. However, the database includes data taken at different levels of sampling resolution: at layer, monolith and transect levels.
Soil monoliths data with seperate layer depths
Join us & contribute
If you are interested in joining the group, please send an email to the contact.
To propose new dataset for the MACROFAUNA database, please use the template.
Funders & Partners
The consortium is funded by several agencies and interacts with other initiatives
Grants
sOilFauna
2022 - 2024
sDiv grant (Leipzig, Germany)
PIs: Jérôme Mathieu & Nico Eisenhauer
Scope: Global patterns of soil macrofauna biodiversity and primary productivity
FAUNASERVICES
2022 - 2024
France - Brazil joint Project funded by CESAB - Sinbiose - cNPQ - CEBA
PIs: Jérôme Mathieu & Miguel Cooper
Scope:Links between soil macrofauna and ecosystem services in the South American Neotropics
Co-funding
AI4SoilHealth
2022 - 2026
EU Horizon project
Scope: Developing an image based solution for rapid assessment of soil macrofauna biodiversity.
Outreach
We intend to publish a series of papers in resarch journals, and also maps of data, as well as the global database. Stay tuned, more to come!
Last news can be found on the Researchgate project's page.
The first paper on the legacy database. Paper
The paper to know everything about the project! Paper
Contact
The present leaders of the consortium are
Jérôme Mathieu

Main Coordinator

Contact

jerome.mathieu@upmc.fr

Patrick Lavelle

Fundator of the consortium

George Brown

Co-Fundator of the consortium

Nico Eisenhauer

sDiv project co-leader

Miguel Cooper

CESAB-Sinbiose project co-leader